JUNCTION 2 SITE MAP REVEALED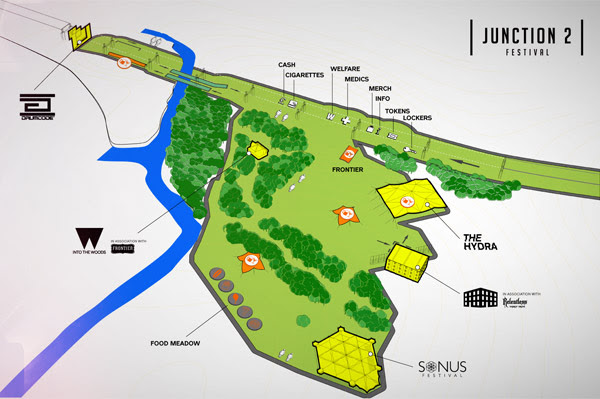 Here's a look at what's new for 2017... We're opening up a whole new area for the SONUS stage, plus they'll be some tasty refreshments in this area too. The new Into The Woods stage, will be nestled amongst the trees; and we'll of course make sure there are enough bars, toilets, lockers so you can worry about the music and not queuing.





Hosted at Boston Manor Park, under the M4 motorway, the festival site will be transformed into a unique industrial utopia with fully bespoke production and sound throughout.

Junction 2 festival will unite tastemakers in club culture from across Europe for a truly unique and unforgettable celebration of electronic music.





Chris Liebing will headline the warehouse stage at this year's festival, with an incendiary lineup that moves into various strands of techno and beyond.

Click here to watch the video interview for an insight into Chris's lifestyle and healthy outlook on life. Chris also reflects on his memories of playing in London, and the importance of day parties in our culture.




Boxpark welcome Junction 2 for a festival warm-up party with special guest Charlotte de Witte who plays at this year's festival. Come and join us for an evening of FREE dancing, and kick start the bank holiday a bit early.